Products
Sealing technology
All seals. Unique know-how.
HANSA-FLEX can solve your sealing problems. As an adviser in project development, to cover parts needs, or to provide immediate help in emergencies.

Seals are key functional elements in hydraulics. Wherever pressures and different media are present, seals are key to ensuring the reliable operation of systems and to protecting human and environmental safety. Sealing problems often entail the risk of interruptions to production. Expensive downtimes and claims may be the fatal consequences.

Don't let things get that far! As a leader in hydraulic engineering, HANSA-FLEX offers everything you need to solve your sealing problems: a wide-ranging and comprehensive in-stock parts range, a manufacturing centre for express production of special seals, and an advisory service which is able to minimize major risks during the project planning phase.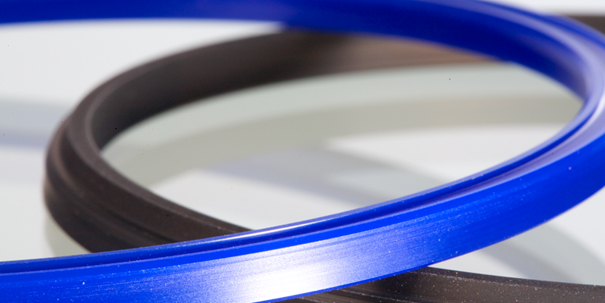 Immediate help: express solutions
The warehouse holds more than 8,000 different standard seals, and is continually being updated in line with changing requirements. This means assistance is in most cases available from existing stocks, so preventing lengthy downtimes. For special seals, the SEAL-MASTER CNC manufacturing centre comes into its own. It is able to produce and ship custom seals in express time: single items or small-lot production runs, all to the same level of reliability.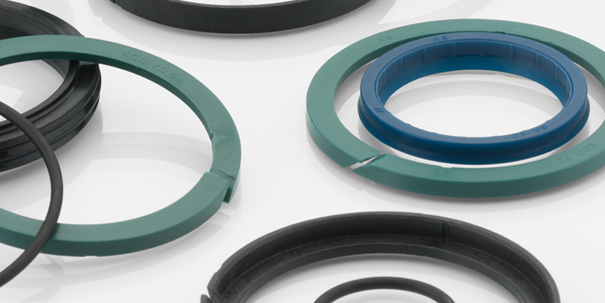 Top-class advice – first hand know-how
Many years' experience in everyday practice has also made HANSA-FLEX a valued partner to project development. The company's specialists are consulted to contribute their extensive sealing expertise right from the start of development projects. This enables issues of technical feasibility to be clarified at an early stage, avoids wrong choices, extends service lives and cuts costs over the long term.
HANSA-FLEX

sealing technology – Quality for every situation
SEAL-MASTER manufacturing centre
Special seals in all materials
CNC precision manufacture
from 5 mm inner diameter to 520 mm outer diameter immediately available
Diameters up to 2,500 mm available at short notice
Single items and small-lot production runs
Extensive in-stock range
More than 8,000 standard seals ready to ship
Your advantages with
HANSA-FLEX
All under one roof
Benefit from a complete range of hydraulic hoses and connecting elements for the hydraulics
Flexible assembly teams
Our assembly teams are always ready with a fully equipped workshop trolley.
X-CODE
Reduce unplanned machine downtime to a minimum with the X-CODE
Best quality
Certified according to DIN EN ISO 9001: 2015, we stand for the highest quality standards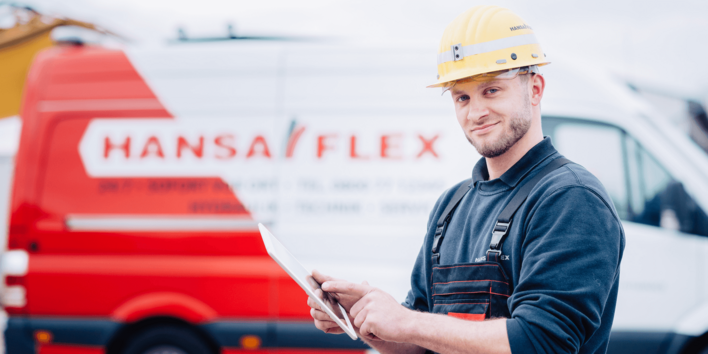 Rapid Hydraulic Service
Emergencies and machine failures