Services
Industrial service
Hydraulics Industrial Service and Fitting. Specialists for all your Needs.
HANSA-FLEX branches in Germany and in other countries offer customers a comprehensive range of services in all areas of fluid technology. The focus is always on ensuring system availability while keeping costs to a minimum. We provide a full range of services from inspection, maintenance and servicing through to system optimisation or the HANSA-FLEX Group's hydraulic specialists can even perform a complete reconstruction.

Customers can rely on our quality management system, certified to DIN EN ISO 9001.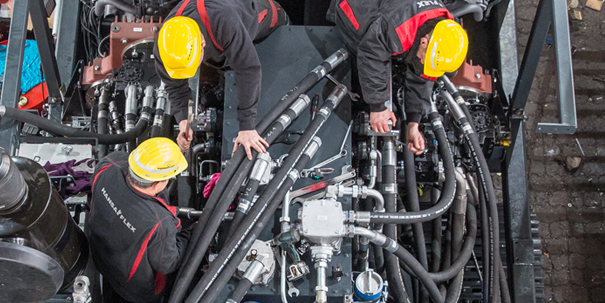 Industrial fitting – Prepared for any time window
Our industrial fitting services include a wide range of options. It can involve new fitting projects or dismantling and re-fitting of existing systems.

HANSA-FLEX manages the work of its engineers through its branches. Our specialists are combined into teams based on the task and the time window. Our rapid fitting service is supported by the ­FLEXXPRESS fleet, which has more than 100 mobile workshop vehicles. If the fitting job is more extensive, we use specially equipped hydraulic workshops or workshop trucks with the required expert staff.

For large-scale fitting contracts, our mobile service centre is available, containing the same equipment as a state of the art workshop.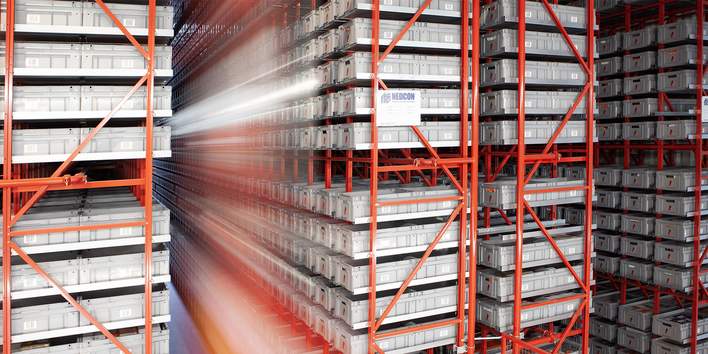 Responding quickly to surprises
HANSA-FLEX's system partner concept offers you even more – a central warehouse with more than 60,000 different connecting elements for hydraulics; a wide ranging warehouse that includes hydraulic components stretching from tanks and pumps to valves and hydraulic cylinders right through to measuring instruments. Our specialist centre of competence for sealing technology can provide even unusual items very quickly. This means that rapid assistance is guaranteed, even when it comes to unexpected spare parts requirements.

For planned industrial fitting projects, HANSA-FLEX can provide complete preparation of all hydraulic components for fitting. This includes acceptance by the responsible classification and insurance organisations.
Industrial service up close
If you would like to know what HANSA-FLEX's industrial services are all about, just watch our virtual reality film. In full-screen mode, you can experience it up close in 360° perspective. You can find more films on our YouTube Channel.
Special fitting with co-operation partners
HANSA-FLEX can handle extensive industrial fitting contracts, such as setting up and commissioning production lines. Our preferred partner in this area is WISAG, who can be brought in as required and is a co-operation partner with many years of experience.
HANSA-FLEX

provides a cost-effective tailored service
Inspection
Maintenance
Servicing
System optimisation
Reconstruction

FLEXXPRESS

– Rapid hydraulics service
Hydraulics workshop for stationary use
Workshop trucks
Mobile service centre for large-scale fitting projects
Fitting teams for specific tasks
Co-operation partners for special fitting contracts
Extensive central spare parts warehouse
Rapid hydraulic cylinder repair and seal replacement
Your advantages with
HANSA-FLEX
All under one roof
Benefit from a complete range of hydraulic hoses and connecting elements for the hydraulics
Flexible assembly teams
Our assembly teams are always ready with a fully equipped workshop trolley.
X-CODE
Reduce unplanned machine downtime to a minimum with the X-CODE
Best quality
Certified according to DIN EN ISO 9001: 2015, we stand for the highest quality standards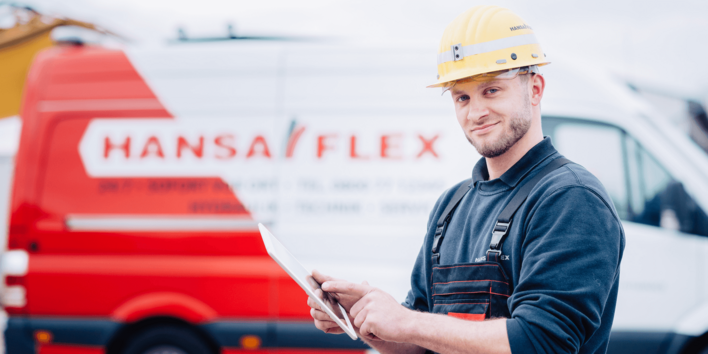 Rapid Hydraulic Service
Emergencies and machine failures